Parents Data from Transactional Consumer Database
I often get asked for Parents lists by schools and colleges … however have you ever wondered how is parents data lists are collected?
Parents data is part of the Consumer database and consumer data lists are collected a number of different ways… therefore I have pleasure in explaining where you the Parents data from the Transactional Consumer Database comes from, this is one of the most comprehensive parents data list available on the UK market.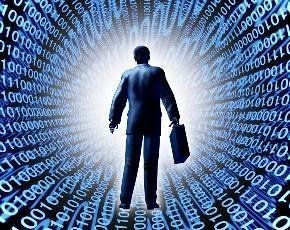 So what is Parents data transactional consumer database?
Have you ever wondered how other insurance companies send renewal letters around the time of your insurance renewal date? Or how other mail order companies seem to know you already shop online?
This is because companies share their information creating transactional data.
What types of companies contribute to these databases?
There are a number of organizations that pool their data including  information from finance companies, mail order, charities, magazine subscriptions, holiday companies plus website price comparison sites and web surveys to name a few.
So what happens to the information?
Although companies don't provide specific customer information such as buying history or credit card details etc they do pool other information such as contact details, dates of birth, bad debtor information and previous insurance claims.
So why do companies contribute?
Sharing their resource can protect them against possible bad debt or fraudulent claims. In many cases companies have access to an ideal prospect pool of known buyers or donors. In addition it often provides additional revenue from the contributing companies concerned.
So what are the additional files that make up the comprehensive database?
This Transactional data is often then pooled together with additional data sources such as the electoral role, company house information and land registry etc. creating a file that has a comprehensive coverage of UK consumers. The information is then profiled for greater targeting.
What is profiling?
Profiling is a tool used to categories or classify consumer records. There are a number of companies that have developed profiling software – each having their own classifications.
How up to date is this data?
The information is usually updated on weekly basis along with any further monthly updates/changes from additional files i.e. electoral role BT Osis etc.  In addition to this further cleaning and screening against industry suppression files is carried out on a regular basis to ensure the file is up to date as possible.
Why do companies use this type of data?
It's often cheaper to buy new prospects from this pool than a pay per click campaign, advertising,  sponsor a question on a survey or buy leads from a lead generation company. Plus there is comprehensive coverage meaning that there are more prospects available to target.
If you want to find out more information then contact Joanne at Data Bubble on 01274 965411